Return to Headlines
Superintendent Open Forum Box - Suggestions, Questions & Comments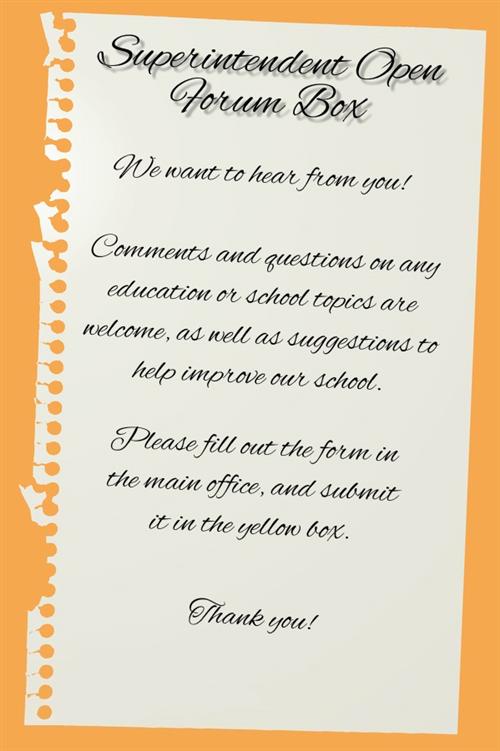 You can also e-mail your comments, questions and suggestions to pgonzalez@shmemorial.org.
El distrito escolar South Hackensack acoge una comunicación abierta con nuestra comunidad. Hay un comentario, pregunta, buzón de sugerencias en la oficina principal en la escuela Memorial. Comentarios y preguntas sobre cualquier temas de educación o la escuela son bienvenidos, así como sugerencias para ayudar a mejorar nuestra escuela.
No dude en venir a la oficina y completar el formulario "Superintendent Open Forum" con sus pensamientos o preguntas y ponelos en la caja.
También e-mail sus comentarios, preguntas y sugerencias a pgonzalez@shmemorial.org.
Por favor vea el volante adjunto. Gracias por su cooperación.